Facing the Past—German Documentaries
A
---
B
---
C
Program B

Reconsidering the Postwar History of East and
West Germany
---
After the defeat in the war, Germany was divided and ruled by the Allied Powers, and in 1949 it was split into East and West. Until it was reunited again, it served as the front line of the Cold War in Europe. But what was this period really about, these forty-plus years of head-on confrontation with the reality of the cold war even while bearing the burden of Nazi Germany's past? Here we will reconsider the postwar history of East and West Germany by way of films that take up various incidents and phenomena, such as the relation between economic systems and sex, anti-establishment movements and their radicalization, the emergence of neo-Nazis, and the collapse of the Berlin Wall.
---
Do Communists Have Better Sex?—Sex in Divided Germany
Liebte der Osten anders?—Sex im geteilten Deutschland
---
GERMANY / 2006 / German, English / Color, B&W / Video / 52 min / Subtitled in English

Director, Script: André Meier
Photography: André Böhm
Editing: Thomas Kleinwächter
Sound: Mario Krauß
Producer: Heino Deckert
Production Company, Source: ma.ja.de filmproduktion
World Sales: Deckert Distribution



This is a unique attempt at comparing the history of East and West Germany from the viewpoint of sex. What to make of the statistical evidence that East German women have been leading a richer sex life? What influence did the Cold-War social system have on sex? A funny erotic history woven together using comical animation and archive images.

André Meier
Born in 1961 in Berlin, André Meier studied art history at Humboldt University in Berlin. He has worked as a director and a writer for television, newspapers, radio, and theater since 1992.
---
Black Box Germany
Black Box BRD
---
GERMANY / 2001 / German / Color, B&W / 16mm (Original: 35mm) / 102 min / Subtitled in Japanese

Director, Script: Andres Veiel
Photography: Jörg Jeshel
Editing: Katja Dringenberg
Sound: Paul Oberle
Producer: Thomas Kufus
Production Company: zero film
World Sales: Telepool
Source: Goethe-Institut

Herrhausen, a big shot in a German bank, was murdered in 1989. Grams, a member of the German Red Army Faction, was accused of being the one who killed him. The tragic fates of two people cross each other in an incident that symbolizes the political conflict of the seventies and eighties. The lives of these two contrasting figures are reconstructed through the words of their families, friends, and colleagues.

Andres Veiel
Born in 1959 in Stuttgart, Andres Veiel has written screenplays, films, and plays since 1988. He has taught at various film colleges and universities. This film won the European Documentary Award 2001–Prix Arte at the European Film Awards. His major works include Balagan (1993) and Addicted to Acting (2004), screened at the Osaka European Film Festival. His latest work is The Kick (2005), also included in this program.
---
My Life as a Terrorist: The Story of Hans-Joachim Klein
Ein deutscher Terrorist: Die Geschichte des Hans-Joachim Klein
---
THE NETHERLANDS / 2005 / German / Color / Video / 70 min / Subtitled in English

Director: Alexander Oey
Photography: Jackó van 't Hof
Editing: Chris van Oers
Sound: Benny Jansen
Producers: Femke Wolting, Bruno Felix, Christian Beetz
Production Company, Source: Submarine, Gebrueder Beetz Filmproduktion
World Sales: Films Transit International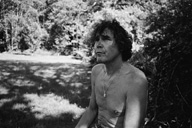 Hans-Joachim Klein, a former terrorist who also appears in the International Competition film Protagonist, looks back on his life until now. After participating in the raid on the OPEC headquarters in Vienna in 1975, he cut his ties with terrorist organizations and lived in hiding for many years until his arrest in 1998. Showing his devotion to and then frustration with armed struggle, this film is a depiction of a man still in conflict with his own past.

Alexander Oey
Born in 1960 in Amsterdam, Alexander Oey has directed numerous documentaries, mainly for Dutch television, including Jeff Wall (1999), Bijlmer, the Rough Guide (2003), and Euro-Islam According to Tariq Ramadan (2005).
---
The Rebel: An Untold Story of European Terrorism
Der Rebell: Neonazi, Terrorist, Aussteiger
---
GERMANY / 2005 / German / Color, B&W / Video / 94 min

Director: Jan Peter
Script: Jan Peter, Yury Winterberg
Photography: Michael Baum
Producer: Friederike Freier
Production Company, Source: L.E. VISION

Odfried Hepp became Germany's most dangerous neo-Nazi, with a track record that started with activities in Beirut in the eighties and proceeded into involvement with the East German secret service. For the first time he talks frankly about neo-Nazism and himself. His testimony reveals an unknown aspect of postwar German history.

Jan Peter
Born in Merseburg, Jan Peter founded the film and television production company L.E. VISION with other young independent filmmakers. He has directed numerous documentaries and docudramas. His works include Over the Rainbow (1999) and Mätressen—Die geheime Macht der Frauen (2005).
---
The Wall
Die Mauer
---
GERMANY / 1989-90 / German / Color, B&W / 35mm (1:1.33) / 96 min / Subtitled in English

Director, Script: Jürgen Böttcher
Photography: Thomas Plenert
Editing: Gudrun Steinbrück
Sound: Ronald Gohlke
Producer: Stephan Röder
Production Company, Source: DEFA—Documentary Film Studio

A film depicting the Berlin Wall right before its collapse. Foreign tourists, East German guards, boys chipping at the wall to sell the pieces, and various other people flocking to the wall are observed with images stripped of narration. The director uses the soon-to-be-destroyed wall as a projection screen, and in projecting archive images of the wall being erected, he records both the construction of the Berlin wall and its final hour.

Jürgen Böttcher
A filmmaker and painter born in 1931 in Frankenberg, Jürgen Böttcher worked as a director in the DEFA Documentary Film Studio. With more than 30 films, he has attained cult status among cineastes. His works include Furnace Builders (1962), Born in 1945 (1965), and A Place in Berlin (2001).