adofinea Are you here?
(adofinea soko ni iruka)
---
Director: Muratsu Ran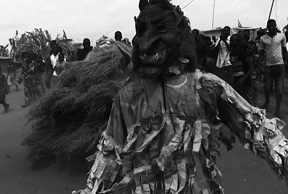 A record of the things that happened to people I know, and of daily life during my two-year stay in the Republic of Benin. Images of dancing funerals and daily working life reflect the reality of the people who live there.
---
note
(Shuki)
---
Director: Oura Miran

In the aftermath of the 2011 Great East Japan Earthquake Disaster and the Fukushima Daiichi nuclear power plant accident, a survivor records a visit to her former home. This "rough cut" shows the continuing difficulty of the situation and the complex emotions it evokes.