Double Shadows 2:
Where Cinema and Life Converge
---
• October 10–16 [Venues] CS Yamagata Citizens' Hall (Small Hall), YC Yamagata Central Public Hall 6F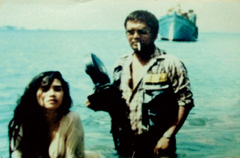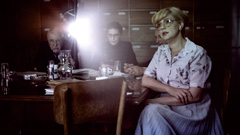 An acclaimed program from YIDFF 2015 returns for a second time, featuring films that will not only directly address the history of cinema and cinema itself, but also overlay images in mutual reverberation, imparting the light of the projected film subject. In C, D, J, and K, life and cinema become inseparable; in I and M, living on the land becomes part of cinematic impossibility. In G and H, there are worlds in which images have the power to deviate from restraints of law and authority; in L and N, film strives to re-connect severed history that contains life and truth. A and B mix reality and fiction, inviting disbelief of the actual existence of self; in E, F, and O, images reverberate against each other and existence is shaken such that time and place are transcended. In these works, the double shadows created at the locus of cinema and life's convergence depict the diverse and varicolored act of living.
---
---
Exhibition

Jonas Mekas "Frozen Film Frames" [Admission Free]

•

Oct. 11–15 Yamagata Citizens' Hall (Small Hall)