Islands / I Lands, NOW—Vista de Cuba
Another Eye
---
---
The works produced at the ICAIC in its infancy were highly resourceful and creative, but they were technically crude and in the end relied on improvisation. Such filmmakers as Theodor Christensen, Joris Ivens, Chris Marker, Roman Karmen, Agnès Varda, and Cesare Zavattini visited Cuba in 1960, some at the invitation of the newly founded ICAIC, and their help and guidance to young filmmakers served to pave the way for the subsequent success of the ICAIC. "Another Eye" presents a different aspect of Cuban cinema, from the viewpoint of foreign filmmakers who produced collaborations in Cuba.
---
Hi There, Cubans
Salut les cubains
---
FRANCE, CUBA / 1963 / French / B&W / 35mm / 30 min

Director, Photography: Agnès Varda
Editing: Janine Verneau
Voice-over: Michel Piccoli, Agnès Varda
Production Company: Société Nouvelle Pathé Cinéma
Source: ciné-tamaris
Varda made a montage of 1,800 black-and-white still photos she took in Cuba during her visit in 1962. Depicting Cuban culture, fashion, and customs with humor, and also portraying the heroes, the history, and the miracles of the Cuban Revolution, the film conveys the excitement and hope of this young socialist nation. At the end it shows a joyous cha-cha-cha with Sara Gómez, who worked for Varda on this production.
---
Ella
---
CUBA / 1964 / Spanish / B&W / Video (Original: 35mm) / 34 min

Director, Script: Theodor Christensen
Photography: Jorge Herrera
Editing: Roberto Bravo
Music: Ela O'Farrill
Source: Danish Film Institute
Danish filmmaker Theodor Christensen shows various aspects of the life of women in contemporary Cuba, including their incorporation into militias after the Cuban Revolution.
---
The Battle of Ten Million
La bataille des dix millions
---
BELGIUM, FRANCE, CUBA / 1970 / French / Color / Video (Original: 16mm) / 58 min

Director, Script: Chris Marker, Valérie Mayoux
Editing: Jacqueline Meppiel
Music: Leo Brouwer
Production Companies: K. G. Production, SLON, RTB, ICAIC
Source: ISKRA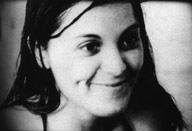 In 1970, announcing the plan to increase the annual production of sugar to ten million tons, Fidel Castro called for the entire nation to make the maximum effort to meet the goal and avoid the otherwise catastrophic decline of the Cuban economy. Despite the government's extraordinary mobilization, the plan failed. On July 26 of the same year, the day of the victory of the Revolution, the leader makes a self-critical speech, which is captured in this film by Chris Marker, who in 1960 had made Cuba, Sí!, an enthusiastic appraisal of Castro.