Islands / I Lands, NOW—Vista de Cuba
Immigrants' Island
---
---
Cuba is in many ways an island of immigrants. Spaniards colonized the island after the Spanish invasion in 1510, virtually annihilating the indigenous population, and slaves were brought from Africa. After the slave trade was abolished, some 100,000 Chinese came as laborers. People from Japan, the Korean peninsula, Okinawa, and other parts of Asia came in search of wealth. There were also those who came from other Latin American countries to participate in the revolutionary army, as well as other political and social exiles who arrived later. As a result, Cuba is a Latin African ethnic mix and an island of diasporas. The migratory fluxes that began over 500 years ago still continue today.
---
The Longest Journey
El viaje más largo
---
CUBA / 1987 / Spanish / Color / Video (Original: 35mm) / 18 min

Director: Rigoberto López
Photography: José M. Riera
Editing: Félix de la Nuez
Producer: Guillermo García
Production Company, Source: ICAIC
Chinese immigration to Cuba started in 1847, when Cantonese contract workers, bringing the religion of Buddhism with them, came to work in the sugar fields to replace or work alongside African slaves. Some Chinese immigrants settled permanently in Cuba, and over the following decades, hundreds of thousands of Chinese workers immigrated for political reasons from Hong Kong, Macau, and Taiwan. The film examines the Chinese presence in Cuban life as part of the national mestizaje (mixing of races).
---
The Island of Youth
La Isla de la Juventud
---
MEXICO / 2007 / Spanish / Color / Video / 72 min

Director, Script, Producer, Source: Ana Laura Calderón
Photography: Matheus de Rocha
Editing: Edna Herrera Arjona
Production Company: Alas Ocultas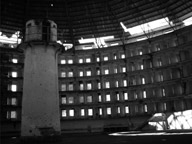 The Island of Youth is an intimate and stirring trip that transports us to the revolutionary promise of paradise. By means of the collective memory of the elders of the island, the film explores the dreams and defeats of its inhabitants, constituting a tribute to those who have made compromises in their lives in the hope of a better future.
---
Dance of Time
---
KOREA / 2009 / Korean, Spanish / Color / Video / 92 min

Director: Song Il-gon
Photography: Park Young-jun
Editing: Lee Se-hoon
Producer: Chae Soo-jin
Source: INDIESTORY Inc.
Depicts how the Korean Diaspora stretches far and wide to include Cuba. Around 1900, a group of people from Joseon (Korea) traveled to Cuba in hopes of making money but were unable to return to Korea. Today, fifth- and sixth-generation "Coreanos" continue to retain Korean culture while leading colorful lives amid the beautiful music and magnificent landscapes of Cuba.