[IRAN]
Starless Dreams
---
IRAN / 2016 / Persian / Color / Blu-ray / 76 min

Director, Script, Producer: Mehrdad Oskouei
Photography: Mohammad Hadadi
Editing: Amir Adibparvar
Sound: Hossein Mahdavi
Music: Afshin Azizi
Production Company: Oskouei Film Production
World Sales: DreamLab Films
www.dreamlabfilms.com
Adolescent girls who play, sing, cry, and laugh together. They live communally in a rehabilitation center surrounded by a tall fence and an iron gate. They came to this facility after committing various crimes: theft, drug use, murder, and so on. These young women, who have lived with the burden of poverty and with the fear of domestic violence, want adults to tell them why their crimes as women are punished more severely than those of men. The director peers into these still youthful faces as they are lit by the early morning sun and by light reflected off the snow. What does the outside world look like to these girls greeting the New Year here?
---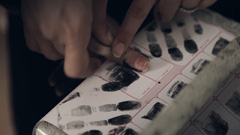 [Director's Statement] Having already produced and directed documentaries about male juvenile delinquency, I decided next to make one about the female variety. It took seven years to finally get permission to start filming and the result is the very first movie about girls in the correctional and rehabilitation centers of Iran. The film tries to act as the voice of voiceless innocent girls whose mistreatment and difficult upbringing have led them to a life of delinquency. I personally think that we as a society are guiltier than the girls in question, and I hope that my film will help change our attitude towards them.

Mehrdad Oskouei
An Iranian filmmaker, producer, photographer and researcher born in Tehran in 1969 and later graduating in film direction from the University of Arts. His films have been screened at numerous festivals both at home and abroad to great critical acclaim, making him one of the major Iranian documentary makers. In 2010 Oskouei received the Dutch Prince Claus Award for his achievements. He is a founding member of the Institute of Anthropology and Culture and has sat on several international film festival juries as well as being a cultural ambassador for the United Nation's humanitarian committee UCHA. He also teaches at film schools around Iran and is active in the Tehran Arts and Culture Association. His film The Last Days of Winter was released in France in 2013 to both critical and public acclaim. My Mother's Home, Lagoon (1999) showed in New Asian Currents at YIDFF 2001.

Interview