New Asian Currents Special Screening and Exhibition
Roxlee's Yakata
---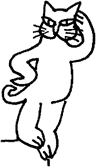 1980's–1990's Shorts
Recent Films
Roxlee's Yakata—Exhibition at Old Photo Studio Nishimura
Grant: The Japan Foundation Asia Center
Grant Program for Promotion of Cultural Collaboration
---
Films to be Screened
* Where not specified: Director, Source = Roxlee; Country of Origin = The Philippines; No Dialogue
1980's–1990's Shorts
---
Lizard, or How to Perform in Front of a Reptile
---
1986 / Color / 16mm / 5 min
Co-directors: Ludwig Ilio
Source: Arsenal
---
Spit+Optik
---
1989 / Color / 16mm / 10 min
Co-directors: Benjie Lontoc Jr., Yeye Calderon, At Maculangan
Source: Arsenal
---
The Great Smoke
---
1984 / Color / Digital File (Original: Super 8mm) / 6 min
Source: Merv Espina, Shireen Seno
---
ABCD
---
1985 / Color / Digital File (Original: Super 8mm) / 6 min
Source: Merv Espina, Shireen Seno
---
Juan Gapang (Johnny Crawl)
---
1987 / Color / Digital File (Original: Super 8mm) / 7 min
Co-directors: Yeye Calderon, At Maculangan
Source: Merv Espina, Shireen Seno
---
Cesar Asar's Box
---
1989 / Color / Video (Original: Super 8mm) / 10 min
---
Harajuku
---
1992 / Color / 16mm / 12 min
and more
Recent Films
---
Green Rocking Chair
---
2008 / Pilipino / Color, B&W / DVCAM / 61 min
Source: Baybayin Productions
A traveler (Roxlee) wanders the streets in search of Baybayin, the indigenous alphabet. (Screened at YIDFF 2009).
---
Manila Scream
---
2017 / Pilipino / Color / Digital File / 19 min
Co-directors: Blair Camilo, Bob Macabenta
Source: Cinema Regla
Munch's Scream appears sporadically in the streets of Manila, and the film plays the music of screams in response to this land eroding from pollution.
---
Yours Trolley
---
2017 / Pilipino / Color / Digital File / 26 min
Co-director: Blair Camilo
Source: Cinema Regla
Pushing a trolley on a rail track in Manila, Roxlee collects people's stories and music.
---
Slicing Art
---
2017 / Pilipino / Color / Digital File / 22 min
Co-director: Blair Camilo
Source: Cinema Regla
Roxlee embarks on a journey to visit various artworks, starting with actor John Lloyd Cruz's art collection of Roxlee's brother Romeo Lee's work, to artworks in the depths of the mountains.
Roxlee's Yakata—Exhibition at Old Photo Studio Nishimura

From October 6 (Fri) to 12 (Thu) (12:00–17:00, Oct.12 10:00–13:00); Roxlee's drawings, illustrations, and cartoons, as well as his films will be on exhibition at the Nishimura Old Photo Studio. Keep your eyes peeled for sudden extraordinary performances by Roxlee himself.

Rox Lee
Roque Federizon Lee (aka Rox Lee, b.1950) was the third of six children born to a Cantonese immigrant father and a Bicolana mother in Naga City, the Philippines. He spent his early years doing various odd jobs—selling newspapers and magazines on the street and as a hotel bellboy, when not helping out in the family's general store. After general studies at Ateneo de Naga University, he moved to Manila to study Architecture at the National University in 1978. Fed up with drawing straight lines, he dropped out after a year and became an art contributor for Jingle magazine, the Philippines' answer to Rolling Stone. Jingle alumni would include a host of seminal musicians, artists, filmmakers, and writers, including Lav Diaz, Joey Ayala, Eric Gamalinda, Dante Perez, and Cesare Syjuco. Rox contributed writings and drawings, and introduced the cult character Cesar Asar in a series of comic strips, which were later serialized for the Manila Bulletin, a national daily. Rox would produce the strips, sometimes working with his brother Mon Lee, a banker and budding stand-up comedian, from 1980 until 2000. Meanwhile, he went on contributing to punk and underground fanzines including Red Racket (1989–90), whose chief contributors formed the pioneering sound and media art collective Children of Cathode Ray.
From the late 1970s, the University of the Philippines and Mowelfund Film Institute (MFI) organized regular filmmaking workshops, later in collaboration with the Goethe-Institut Manila. Seeking new avenues to vent his frustrations, Rox began participating in these workshops, whose instructors included Christoph Janetzko and Harun Farocki. For a 1983 Super 8 workshop he wrote the script for Ted Arago's film Tronong Puti (White Throne), which features a cult venerating a toilet bowl—Rox felt the toilet was far more use to humanity than the bomb. His first solo film was a biting satire on nuclear destruction, The Great Smoke (1984). Shot in a garage with the camera on a tripod and the artwork on a chair, it ran the gamut of his oeuvre, comprising found footage, collage, and animated drawings.
Environmental and social commentary continued to feature in his work. Quickly made in order to enter an experimental film competition, ABCD (1985) is both a showcase of his technical vocabulary and a rundown of his key concerns: the environment, urbanization, and human rights. In a 1987 workshop led by Birger Bustorff, he made Juan Gapang (Johnny Crawl), collaborating with Yeye Calderon, At Maculangan, and Joey Ayala. The film is a performance project and urban intervention. A longhaired man, painted white, crawls through the city's notorious traffic, from Mowelfund to the breakwater behind the Manila Film Center.
Rox has been the subject of retrospective screenings in Japan, Germany, Hong Kong, and the Philippines. Rox has mentored and inspired several generations of artists working in film, independent art, and experimental media circles. He continues to make new work to this day.
Taken from Misfits, booklet published in association with the exhibition >>Misfits<<: Pages from a loose-leaf modernity, April 21-July 3, 2017, Haus der kulturen der Welt.

An Interview with Roxlee
---
Roxlee Punk!?
I met Roxlee for the first time at the Hong Kong International Film Festival in 1989. He was there with a program of short independent films, which included 8mm films, from the Philippines. Entranced by the style and humor of the films, I found myself hanging out every night with the filmmakers (him and Noel Lim), their big brother figure Teddy Co (the programmer), and Fuseya Hiroo from Ogawa Productions who had accompanied me. At the first Yamagata Film Festival that year, we invited Teddy as a panelist for the Asia Symposium. But why were Rox and Noel there? They disappeared during the symposium but they showed up for the announcement of the Asian Filmmakers' Manifesto. I remember there were screenings of their films in Shinjo after the festival, where they met with Filipina brides who had come to marry local rural Japanese.
Later Roxlee filmed Harajuku, Tokyo (it became the film Harajuku) on a grant from the Japan Foundation, extended his stay in Japan, and took abode in a small room in Ogikubo near Ogawa Productions sharing the habitat with (he claims) a human-sized cockroach. In the meantime, he drew the animation sequences for the film festival title rolls, and illustrated posters and T-shirts for our festival. During YIDFF he charmed the public with a wit and humor unexpected of his savage looks. His brilliant comic illustrations adorned the festival newspaper The Daily Bulletin. In 1995, he created the comic series Here Goes the Sobaman for the guide book Soba Empire Yamagata (edited by Daily Bulletin staff member Takahashi Sunao), for which he soba-hopped restaurants around Yamagata, and tried his hand at making soba noodles himself.
Eventually he was blessed with two children, who you could say helped soften his leathery features somewhat. It is with uttermost joy that we are bringing together to this year's YIDFF, his extraordinary bulk of films, including his newest; and the many paintings, cartoons, and illustrations he has strewn behind in his wake.